Department of Civil Engineering
The Department of Civil Engineering was established in the year 2011. It offers under graduate course in Bachelor of Civil Engineering with intake capacity of 60 seats. The department has well experienced faculty members, technical staff and well equipped laboratories.
The teaching is aided by expert lectures, workshops, training courses, field visits to expand the theoretical as well as practical knowledge of the students. The training courses include training in industry standard commercial software to make the student industry ready.
The department encourages and guides the students to carry out innovative projects, to prepare innovative models and to publish research papers.
The department also undertakes consultancy work in the field of civil engineering.
Facts that make us Unique
Vision: The vision of the Civil Engineering department is to establish an outstanding centre of regional and national repute for providing quality engineering education to the students, build a research identity in all related areas of Civil Engineering uniquely. Through core research and education, the students will be prepared as the best professional Engineer in the field of Civil Engineering to face the challenges of the industry.
Our First Mission
To serve the people of the state of Madhya Pradesh and the country as a whole by providing a broad and high quality education to its student for a successful professional career.
Our Second Mission
To conduct strong basic and applied research for national needs.
Our Third Mission
To serve the construction industry; civil engineering profession and rural community through dissemination of knowledge and technical services.
Our Fourth Mission
The department will make the best effort to promote intellectual, ethical and technological environment to the students. The department invokes the desire and ability of life-long learning in the students for pursuing successful career in engineering.
Head of Department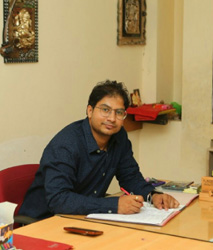 | | |
| --- | --- |
| Name | Prof. Rohan Rajput |
| Qualification | BE(CIVIL), MTech (CTM) |
| Publications | International(04), National (01) |
| Expertise | Concrete Technology, Construction Materials, Highway Engineering |
| Consultancy | Provide consultancy of construction & highway materials, environment and concrete testing. |
Recent Highlights
2 Days STTP on "Waste Management - A step towards clean & green INDIA"
Organized by Civil Department, CIST
18th - 19th Oct, 2019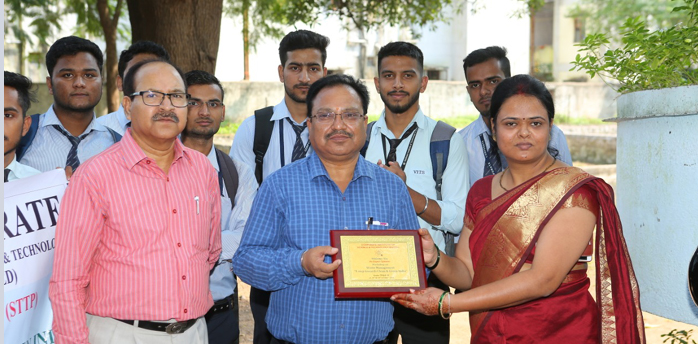 Department of Civil Engineering, CIST organized a 2 days STTP (short term training program) on "Waste Management - A Step towards Clean & Green INDIA" on 18th & 19th Oct, 2019. For more images Click Here
State Level Tournament: Drop Roball 2020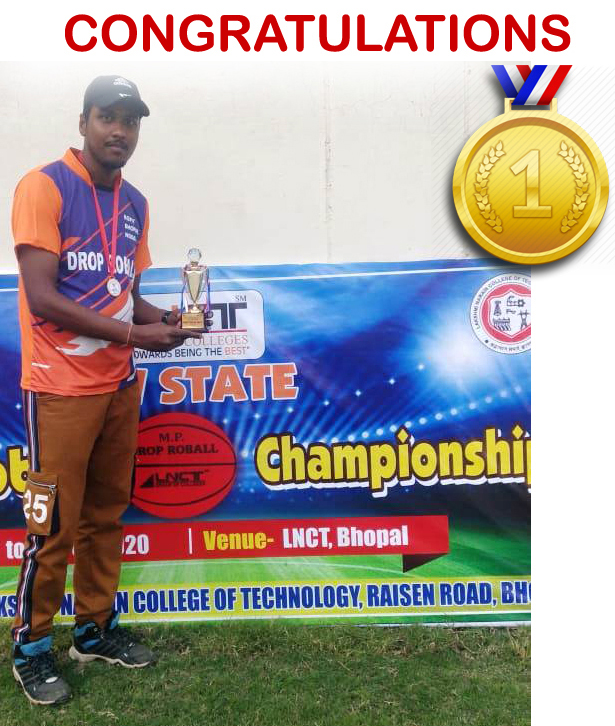 Congratulations to Abhijeet Kumar, Student of 6th Sem, Civil Branch, Corporate Institute of Science & Technology, Bhopal for winning Gold Medal in Drop Roball Match in State Level Tournament.
Laboratory Facilities:
The department of Civil Engineering has well established laboratories to perform the experiments as per RGPV syllabus. Experiments are being carried out as per IS Codes. Highly experienced faculty members and trained lab technicians guide the students to carry out the experimental and project works in the laboratories. Besides, consultancy works are being carried out in the laboratories for testing of various construction materials. Students learn to carry out quality check on construction material and also to handle sophisticated instruments like Total Station.