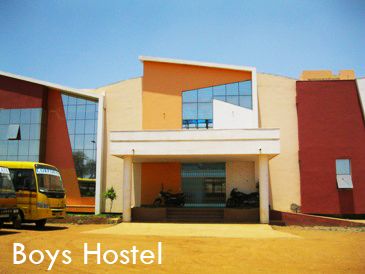 The Corporate Group of Institutions provide accommodation to students wishing to reside in the hostels. Each hostel of the institute is an independent unit in respect to its internal administration under the overall supervision of the Wardens Attached to each warden's office are; an Office Manager and an Attendant who assist the Warden in matters related to the various activities of the hostel. The Office maintains all the files, registers, records etc pertaining to the hostel residents, mess and the employees. The Hostel Office is open on all weekdays.
Every interested student of the Institute is required to pay the prescribed hostel rent and establishment charges along with a refundable hostel mess caution deposit.
Allotment of rooms to the residents takes place at the end of each academic year. The rooms vacated by the outgoing students are made available by the warden for other residents in the hostel to change their rooms, on request. The change in rooms is effected in accordance with the policy followed by individual hostels and with the Warden's approval.
After completion of this process, the number of vacant rooms available in each hostel allotment to fresher's. Each room is provided with a cot, a table, a chair, a bookshelf, and a ceiling fan (with regulator). Residents cannot move the furniture or fittings from one room to another. Private cooking in the rooms is prohibited. Smoking, consumption of alcoholic drinks and use of narcotic drugs is strictly prohibited.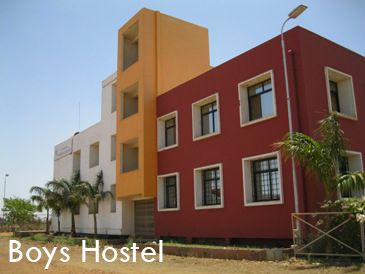 Guests of the residents may be permitted to stay in the hostel by Wardens on payment of the necessary charges at his office. The charges are subject to variation from time to time.
A number of recreational, sports, literary and social activities take place in the hostel during the academic year. A few rooms in the hostel are used for common facilities such as the Library, Computer Room, Indoor Sports etc. Students can relax in the evenings or on holidays or spend their leisure time in the Common Room which is well equipped with a T.V, a music system, newspapers and magazines. One half of the Common Room houses a Table Tennis (TT) board as well.
The Hostel Library has a good collection of general books, fiction, comics etc. and is operated by the Hostel Warden who is assisted by a few student volunteers.
An external security agency is contracted for providing security at the hostels. The services of the security personnel are monitored by the Warden.